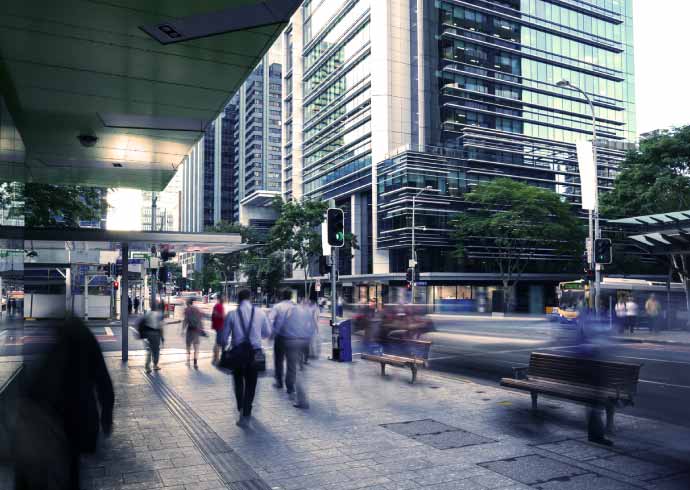 Operators are now facing the need to offer a vast and complex array of new products that, unlike ever before, have shorter lifetimes and multiple channel dependencies. They are facing a variety of complex challenges:
Large complex organizations with multiple Line of Businesses.
Loss of velocity due to slow growth led by declining acquisition or upsell.
Increasing pressure on margins with declining prices.
Many Operators seek to expand their customer base through the use of resellers. A well-designed reseller network allows a CSP to reach customers outside its base channel and pass along many of the costs associated with Channel management, advertising, and new customer acquisition, and even care.
JSC Ingenium's Reseller solution is a complete, Multi-tenet, pre-integrated solution that comprehensively manages end-to-end processes via BSS and Core Applications. The Platform can enhance your current business by fully supporting you in developing a robust direct channel or branded reseller network.
Give your reseller network the tools they need to succeed:
Some different paths and channels can be used to sell your products and services to the end customers. For this purpose, Sales channel management can enable your resellers to create their own distribution network from their head office down to regional sales points and even agents for optimal sales leadership.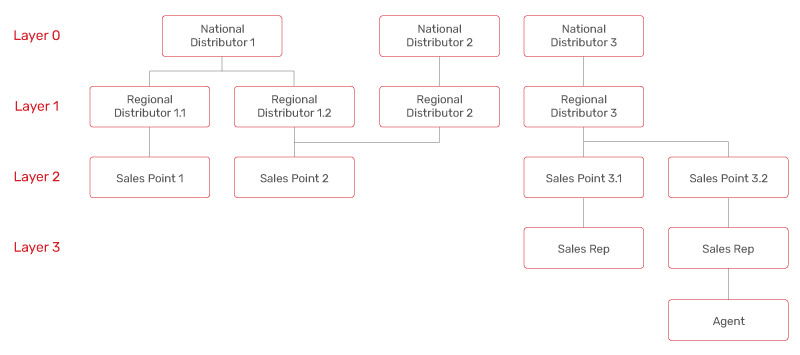 POS Portal is a standardized interface that streamlines sales-flows and improves customer experience makes it easier for your reseller partners to do business.
The multitenant CRM enables your resellers to perform operation and support roles to build relationships with end-users and extend their base's lifetime value. With a holistic 360 view, you can improve your resellers' care operations and increase loyalty and decrease the end-users' churn.
Using the unified Product catalog, determine which products work well with resellers, calculate the price and reseller discounts for each item, and publish those to the respective channels.
You can better manage the business and take the best actions to stay on track if you have access to the right information. The business reporting suite allows tracking reseller network performance, including sales, discounts, and commissions. It helps you plan to modify the product, services, and pricing to optimize the sales, profit margin and improve your reseller network's overall effectiveness.
As part of your supply chain, Inventory Management includes controlling and overseeing product sales, maintaining stock storage across the sales channel hierarchy, controlling the amount of product for purchase, and order fulfillment.
The clear visibility achieved through Inventory Management helps you and your reseller network to optimize fulfillment and provide better customer service.
Each domain (Core Business and the new one) has full responsibility and control over the resources and operations performed inside the environment without affecting each other.
Reduced cost-to-serve and operate for efficient service, as well as Time to Market and TCO minimization.
Full spectrum of deployment options
The flexible and Cloud-native nature of JSC Ingenium's solution enables CSPs to deploy the Platform in different fashions:
If you are looking for full hardware performance, a high-security level, and lower storage cost, the JSC Ingenium Solution can perfectly run-on dedicated servers.
Private Cloud
Containerized cloud-native solution can offer you more flexibility and scalability, together with a higher level of control and privacy on your Private cloud.
Public Cloud
The solution can entirely run-on public cloud to further lower your cost, increase reliability and scalability while eliminating the need for maintenance.
The solution can be set up in a distributed form, where part of the Platform can be deployed on-premises while the rest of the solution is in the public cloud.
JSC Ingenium's flexible and feature-rich solution is designed with various simple yet holistic economic models to support any business models:
OPEX model.
CAPEX model
Hybrid models
Pay per Use model.