TaaS -Telco as a service-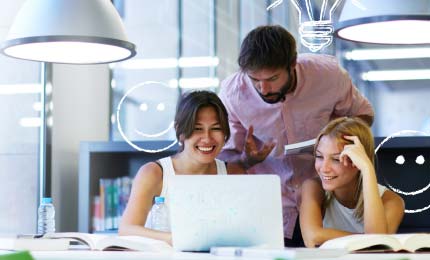 Your success is our success
The operation of mobile networks, which are increasingly prominent, sophisticated, and complex, requires managing large volumes of information, analyzing, and making decisions in the shortest possible time to ensure optimal operation of the service. The customer's strategic decision to outsource operation and control services is to have a trusted partner who commits and puts their technology and knowledge at the business's service.
JSC Ingenium, in addition to its proven experience in the management and operation of Mobile Operators and its state-of-the-art monitoring and control technology, to which it has incorporated AI and machine learning techniques, offers its customers a commitment of technical and business service level to print the highest level of transparency and build a relationship of absolute trust with the customer.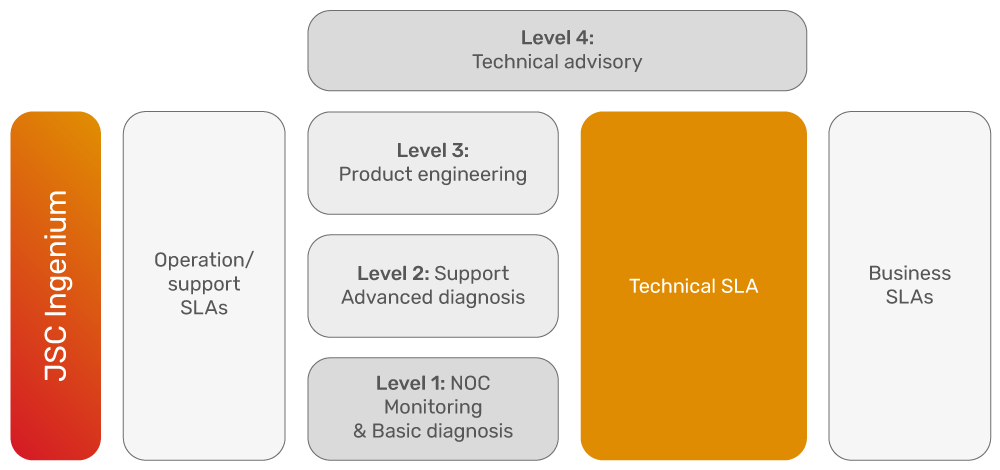 Advantages of Managed Services
Professionally maintained solutions ensure Communication Service Providers networks having high availability to keep subscribers satisfied and protect and increase the business revenues.
Support to manage the risks of complex products and solutions.
Protect subscriber base with high quality and highly available network.
Increased Business agility and reduced time to market of Offering and Marketing Campaigns.
Building blocks of JSC Ingenium Managed Services

Build-Operate-Transfer model
In order to help communication service providers or private/public industries who are building private mobile networks rapidly exploit new capabilities and market potentials, JSC Ingenium, as part of its managed service offering, has developed the Build-Operate-Transfer model to help the company learn how to navigate the new solution and take control of their direction.
The progressive transfer would include:
Support preparing the day after.
Complete management and support during the first months of operation.
Practical training to the client's team.
Transfer of operation to the client's team.