JSC Ingenium achieves certifications ISO 9001, 14001 and 27001

This milestone reflects the company's interest in guaranteeing the highest quality and safety standards for its customers.
JSC Ingenium as part of its continuous improvement strategy, has achieved ISO 9001, 14001 and 27001 certifications corresponding to the Quality, Environmental and Information Security Management Systems, respectively.
The International Standard ISO 9001:2015 is focused on the achievement of quality in an organization through the implementation of a method or Quality Management System (QMS). Its certification accredits compliance with requirements related to the organization's process management and its ability to meet the expectations of its customers.
For its part, the ISO 14001:2015 certification obtained by JSC Ingenium is related to the monitoring of an Environmental Management System that systematically addresses the organization's responsibilities in this area of sustainability: improvement of environmental performance, compliance with legal requirements and achievement of environmental objectives.
Finally, ISO 27001:2013 responds to strict standards in Information Security Management System (ISMS). The aim is to ensure the integrity and confidentiality of data and the systems responsible for protecting it.
"These three certifications reflect of our commitment to our clients and to the continuous search for excellence", explains Pablo Jorquera, Head of Business Support at JSC Ingenium, "this milestone is undoubtedly a recognition of the work we have been doing so far, but, at the same time, it also implies an incentive to continue working to guarantee at all times compliance with the standards that we demand of ourselves and that our clients expect".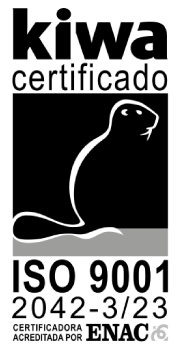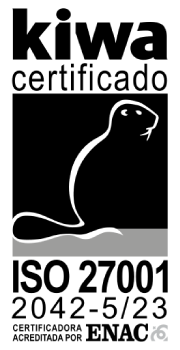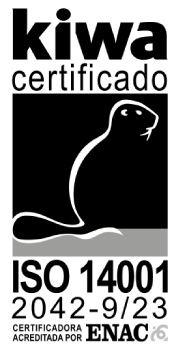 JSC Ingenium is a global 4G/5G Core & BSS vendor for CSPs. Founded in 1996, the company is building the future of telco by delivering entire operation and management solutions to all kinds of Communications Service Providers (MNOs & MVNOs). Its offering includes a wide range of 3G, 4G and 5G Core Network technologies and Service Enablers, combined with business support systems (BSS) and tools for the supervision and operation of Mobile Operators.
JSC Ingenium makes a very strong effort in R&D, to which it allocates more than 45% of its technical resources. Currently, JSC Ingenium is firmly committed to 5G technologies, its philosophy, completely disruptive, and its ability to create a new concept of mobile networks.
Today JSC Ingenium has operational deployments in 20 countries worldwide, from Asia to Latin America, including major European countries, such as Spain, Italy, France and the UK, serving +100 operators worldwide.