TaaS -Telco as a service-
Wi-Fi Offload technology offers an alternative to already-saturated mobile networks
JSC Ingenium's Wi-Fi Offload solution allows Mobile Operators to meet the ever-increasing overdemand for mobile data and thus:
Improve the experience for end users, allowing them to surf the Internet away from home in a transparent, fast, free and secure way.
Offload data consumption to higher capacity fixed networks, thus reducing mobile network saturation.
Reduce their operating costs.
Enjoy greater connectivity in urban areas.
JSC Ingenium's solution allows users to authenticate transparently on Wi-Fi networks using their mobile credentials. End subscribers simply log into the service for the first time, without having to do anything else, and they will automatically and immediately connect to the closest Wi-Fi network with the best coverage to surf the Internet, thus vastly improving the user experience.
Operators can identify users connecting to their Wi-Fi networks and provide each user with a different service. Their subscribers will have free and unlimited access to the entire Wi-Fi network, while non-subscribers will be able to contract the service at a specific price.
The authentication protocol guarantees users secure access to the Wi-Fi network.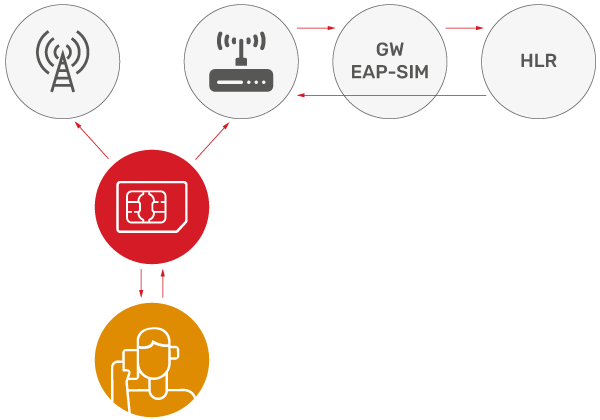 In 2014, Spanish regional cable operator Telecable rolled out Wifisfera, a new out-of-home Wi-Fi service offering its subscribers unlimited Internet browsing "anywhere" in the entire region of Asturias, through a network of more than 100,000 access points.