The telecommunications engineering company JSC Ingenium was established in 1996
It focuses on network hub technologies, business systems and tools for the optimum monitoring and operation of Mobile Operators –MNOs and MVNOs–, as well as fiber-mobile converging.
The latest developments included by JSC Ingenium in its business systems area make it possible to offer turn-key services for its customers.
JSC Ingenium's portfolio encompasses a wide range of solutions for 3G & 4G Core Network infrastructure, Service Enablers and of course 5G. In fact, the company's NSA (non-standalone) version of 5G technology will allow soft migration from current services to the next generation ones destined for all JSC Ingenium customers.
Substantial efforts in R+D are being made by JSC Ingenium, which allocates more than 45% of its own technical resources to this area. Nowadays the company is firmly committed to 5G technology and its absolutely disruptive philosophy, together with its capacity to create a new concept in mobile networks.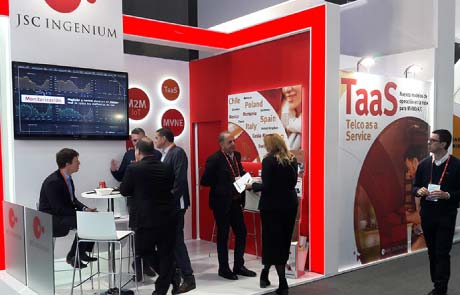 JSC Ingenium has a unique identity, with special characteristics that define how it understands the telecommunications business and its ongoing evolution, which are possible thanks to significant R+D investment in a well-defined product that is developed completely in-house, and to processes that significantly reduce time to market:
Highest level of flexibility in its deployments.
Complete focus on the effectiveness of customer solutions.
Based on technological excellence.
JSC Ingenium currently operates in 15 countries worldwide, from the Middle East to Latin America, including a number of European countries, such as Spain, Italy, the United Kingdom and Poland. The company offers its services to more than 60 different MNOs and MVNOs globally.
JSC Ingenium carries out its developments and projects with a high level of involvement, and always from the client's point of view, maintaining a close focus on the problems raised and seeking an economy of resources. The challenge is to offer our customers simplicity in complex contexts. Technical and cost efficiency is one of our distinguishing features.
Some of the company's values have changed over the years. The position that JSC has attained as a leading international provider means that we must always lead the way in the industry in terms of innovation, range and service, and always seek professional excellence and meet the most stringent quality standards.
Our team of professionals has been the cornerstone on which everything has been built since our earliest days. Our formula of working as a team, committed to the same goal, combining efforts, respecting opinions and identifying strengths is the key to achieving success.
Passion for a job well done
The passion with which the company started in 1996 remains vital years later to continue with our work, trying to stay one step ahead, creating value, looking for innovative solutions and revolutionizing creativity and teamwork.
JSC Ingenium is governed by a series of principles and values that make up the code of conduct that all employees adhere to, and which includes the set of values, principles and criteria that must guide their behaviour during their professional activities. Acceptance of it implies adherence to a set of values that guarantees the opportunity to do their work in an atmosphere of total respect for the individual, society and the environment.
Would you like more details about Ingenium Technology Group's ethical code?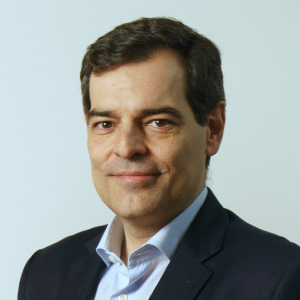 Sergio Cano
CEO
Telecommunications Engineer by the Polytechnic University of Madrid. Founding member of the company. Currently he performs CEO tasks in Ingenium Group's different companies, of which he is one of the principal stockholders.
His main objective is to convert JSC Ingenium into the biggest MVNO solutions provider on an international level.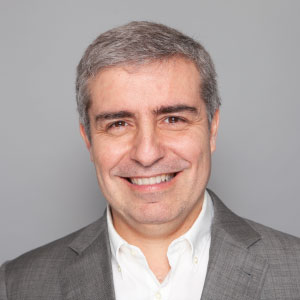 José Losada
CTO
Telecommunications Engineer from the Polytechnic University of Madrid. Founding member of the company and one of the principal stockholders. Performs CTO tasks and heads up all
R + D
projects of Group Ingenium's different companies.
His job is mainly focused on the creation of network infrastructure for Telecommunications Operators that operate as much on conventional networks as in new IMS networks.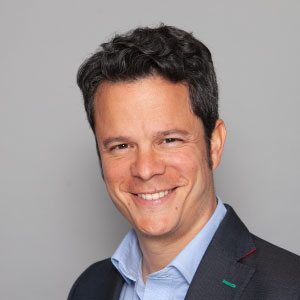 Juan Luis García
COO
Master of Telecommunications Engineering by the Carlos III University of Madrid. Juan Luis has developed his professional career in the Telco industry from the beginning, having worked for companies such as KPN or Novatia Soluciones Tecnológicas.
Juan Luis is the Chief Operating Manager at JSC Ingenium. He manages and coordinates all the company national and international projects.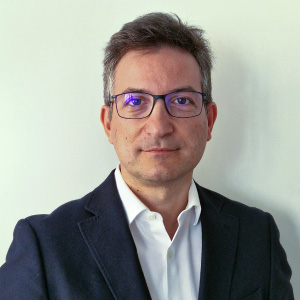 Carlos Barba
CFO
He holds a Business Administration Degree from the Universidad Complutense de Madrid, a master's degree in Taxation and Fiscal Advisory from CEF and a General Management Program from IESE Business School-University of Navarra. With over 20 years of experience in the international Fintech telecommunications industry within a listed group, he is skilled in International Taxation, Budgeting, and extraordinary transactions such as M&A, Spin-offs, squeeze-outs, restructuring processes and liquidations.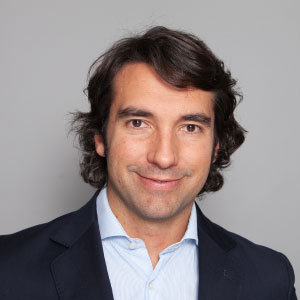 Pablo Jorquera
Head of business support
Degree in Audiovisual Communication by Universidad Francisco de Vitoria and MBA graduate at IE Business School. He has extensive experience in business development specializing in operations, customer service, service delivery and business support systems.
As Head of Business Support he plays a key role in managing the development of new MVNA/MVNO platforms in different countries.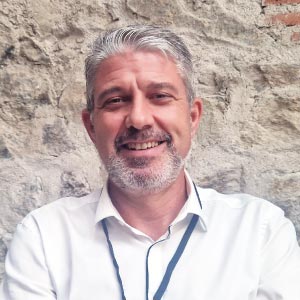 Santiago Gómez
EMEA Sales Director
Technical Engineer of Telecommunications graduate, Santiago has developed his career in large Telecommunication companies, such as Telefónica and Ericcson. Santiago worked at Ericcson for more than 20 years in positions of great responsibility.
His functions include leading the sales team towards the expansion of the customer portfolio, while strengthening the relationship with current customers.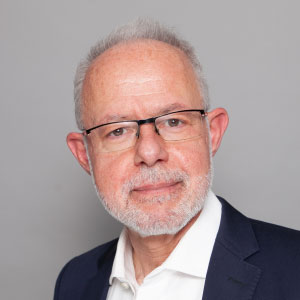 Joaquín Molina
Sales Manager - LATAM -
Joaquín Molina has worked in the Telco sector for more than 25 years as a business consultant specializing in BSS/OSS/VAS solutions for MNOs. Telecommunication engineer, he has worked on different projects overseas, from Sweden to Latin America, hand in hand with some of the leading international companies in the market.
Joaquín has been one of the main players for promoting and developing MVNOs and the IoT in Latin America.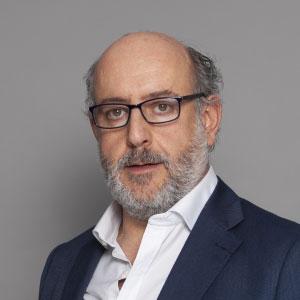 Mario Mendiguren
CMO
Degree in Advertising and Public Relations by Universidad Complutense de Madrid. Master's Degree in Marketing-Communication and Corporate Communication Management. Since 2010 he has worked in the telecommunications sector.
In 2010 he became Marketing Director, setting the strategic lines of communication and participating closely in the process of internationalization of the company.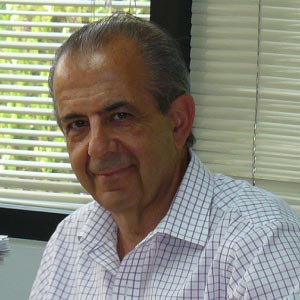 Ignacio de Benito
International Advisor
Ignacio has an Engineering Degree of ICAI. He began to work in the Swiss Company Buhler S.A. in Spain and after several years he was appointed CEO of the company. He also worked as Managing Director of Telefónica S.A. in charge of the reorganization of the company, and later he was appointed General Director of Telefónica Internacional to work on the international expansion of the company. Later he worked in Avanzit as CEO of the company. Currently he works as International Advisor within JSC Ingenium, focusing on the global expansion of the company.
The Ingenium Group was established in 2009 with the aim of bringing together the various subsidiaries in the group, combining efforts and acting as a centralized services platform for all of them. It is 100% Spanish-owned, and its ultimate goal is to provide the necessary financial backing to ensure the viability of the various companies and enable new telecommunications projects to be undertaken, mainly in the development of infrastructure and network services, in fixed and mobile telephony.
On July, 2018, the Private Equity fund Alantra PEF III acquires a majority stake in Grupo Ingenium Tecnología. In addition, the transaction includes the incorporation of 100% of Alineasol (specialized in the creation of customer service technology and business support systems), a company which now becomes an integral part of Grupo Ingenium.
The agreement between Alantra and Grupo Ingenium reaffirms its willingness to continue investing in new projects with great projection of international growth and is the recognition of a well done job.
The business structure of the Ingenium Group consists of:

JSC Ingenium is a Telecommunications Engineering company specializing in Core Network Technologies for Mobile Operators – MNOs and MVNOs.
It offers a full range of 3G and 4G Core Network Infrastructure, and a suite of NGN Service Enablers for smooth coexistence and phased migration from 3G to 4G technologies.
JSC Ingenium also includes BSS solutions in its range in order to offer its customers comprehensive turnkey solutions.

Alai Secure is the first M2M/IoT operator specialized in Telco Security
It operates in Spain since 2005 with an TMC Operator License (R02005/1325). It's specialized in the management of Critical Communications in sectors like private security and social health. It also has a wide experience in other sectors as vending, elevators, utilities, fleet control and access control.
In 2015 it launched its High Performance SIM, special for M2M/IoT communications.
SUMA offers mobile telephony services as an MVNA Platform
It was founded in Spain in 2012, when it was called IOS -Ingenium Outsourcing Services. It currently has more than 25 deployed MVNOs and is present in Spain, Colombia and Chile, which makes it a leading international Mobile Services Platform.
It has a complete Full Core – BSS/OSS platform, ready to operate in 2G/3G/4G networks. It enables rapid deployment of any mobile business model, and multiple virtual networks can be operated completely independently.