JSC Ingenium's MVNO Technology has full 3G/4G/5G CORE Infrastructure, as well as a BSS (Business Support System), thereby offering customers a turn-key modular solution, easily and quickly deployable, from a very low entry level.
Irrespective of the model which you want to operate under (a Brand reseller or Full MVNO) and can also be used by operators who are already providing a service, and want to take the final step from a Light to a Full MVNO.
CORE Network general characteristics:
Complete 3G/4G/5G core network.
High level of flexibility:

develop your own pricing plans, vouchers, promotional campaigns…
to develop new services and integrate new service nodes

Cost-effectiveness:

based on a reduced cost of access, with enormous growth potential
general purpose hardware

Fully modular and scalable to millions of subscribers.
Easy integration with the client's other solutions (CRM…)
Allows coexistence between legacy and 4G networks.

Hybrid nodes acting as transition between GSM/UMTS and LTE and between TDM Voice and IMS.
A Full MVNO launched in less than two months.
Total isolation between the Virtual network and the Host Network.
Multi-vendor interoperability: able to integrate technologies from different manufacturers in the same deployment.
General characteristics of BSS:
Complete BSS solution integrated into the JSC Ingenium Core Network.
Built on a common platform technology with a single and consistent repository of data like customers and products.
Modular, scalable, flexible, and real-time ecosystem.
The convergence of any product, service, and technology.
The low total cost of ownership resulting from an efficient deployment and pre-integrated system and workflows, as well as robust in-house R&D and support.
Value Proposition Management:
Product catalog.
Customer Information Management.
Inventory Management.
Sales Channel Management.
Workflow Management.
Event Processing and Mediation.
Billing and Collection System.
Payment Gateway.
Touchpoints:

CRM.
Digital Self-care.
Point of Sales Portal.
Distribution Portal.

Fulfillment:

Order Management.
Number Portability.
Service Provisioning.
Campaign Management.

Assurance:

Document Management.
Ticketing System.
Notification System.
Digital Identity Verification.
JSC Ingenium has in place a full range of tools for monitoring, operating and real-time control of service, designed to ease day-to-day Operator's work.
PHAROS
Core monitoring and analysis in real time. The new monitoring system displays all the elements in each client's service, and identifies any type of incident in real time.
BRAIN
The smart advanced support system, has been designed to speed up and simplify brands' support tasks to the maximum when identifying the root cause of incidents.
MINOS
The new smart help system for operators. It guides customer care agents when opening a task or notifying an incident in a fast, structured and integral way.
Full spectrum of deployment options
The flexible and Cloud-native nature of JSC Ingenium's solution enables CSPs to deploy the Platform in different fashions:
If you are looking for full hardware performance, a high-security level, and lower storage cost, the JSC Ingenium Solution can perfectly run-on dedicated servers.
Private Cloud
Containerized cloud-native solution can offer you more flexibility and scalability, together with a higher level of control and privacy on your Private cloud.
Public Cloud
The solution can entirely run-on public cloud to further lower your cost, increase reliability and scalability while eliminating the need for maintenance.
The solution can be set up in a distributed form, where part of the Platform can be deployed on-premises while the rest of the solution is in the public cloud.
JSC Ingenium's flexible and feature-rich solution is designed with various simple yet holistic economic models to support any business models:
OPEX model.
CAPEX model
Hybrid models
Pay per Use model.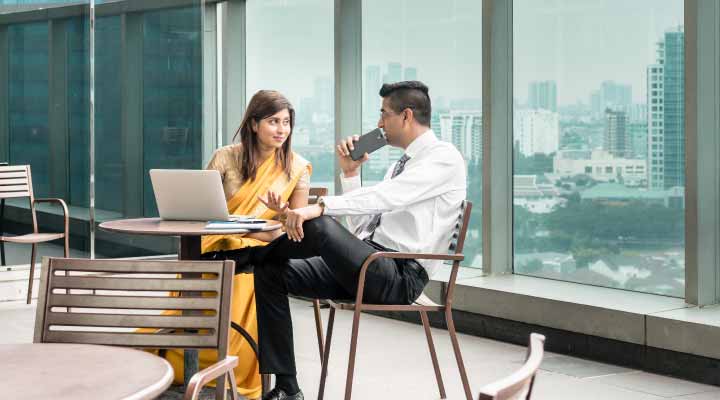 on the electric profile definition.
on the Apps that may be embedded in the SIM, e.g. IMEI tracking.
on the design of the subscription process.
Multi IMSI platform able to offer roaming services.
Cost-efficiency.
Ensuring service quality and availability through remote roaming testing.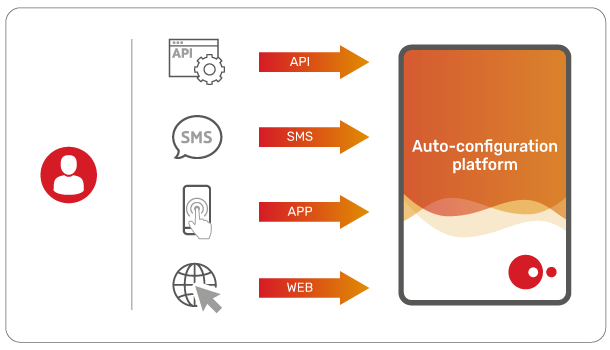 Auto-configuration Platform
The subscriber may configure their terminal in different ways. E.g. APN configuration:
from the website, by entering the MSISDN.
from the MVNO App.
by sending an SMS.
based on EDRs.
differentiation of different data traffic types.
definition of different charging policies and regulations for each type of traffic.
prioritisation of certain services.
measuring real traffic.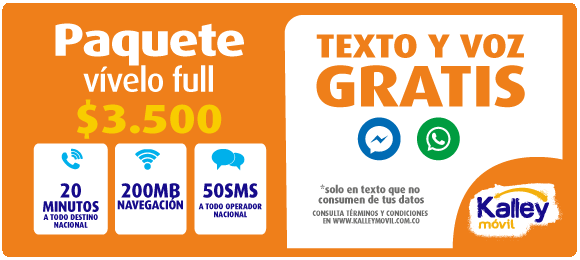 Authentication of subscribers in Wi-Fi networks from the mobile service, by EAP-SIM.
reduced wholesale costs for MVNOs.
loyalty of users and reduced "churn".
new users attracted by the unlimited range of mobile browsing.
Telecable
This quadruple-play regional operator, which operates in Asturias -Spain-, deploys its Wifisfera service, an away-from-home Wi-Fi network, free for all its customers. A network with more than 100,000 access points that allows data consumption on the move to be unlimited, like at home…
Axtel
Axtel, the operator based in Mexico, incorporates mobile services in 2019 and launches its quadruple-play range as a Mobile Services Platform integrated with the Telcel and Altán networks. It also becomes the first MVNO in the Latam region to offer VoLTE calls on JSC Ingenium technology.
Simplification of interconnection.
Full last generation solution ready to deploy.
Allows the deployment of new valued-added services and deciding on the service quality –stereo sound…–.
providing internet and landline telephony through routers connected to 4G networks in homes and offices.
creating public, private, and rural networks, far from urban centres.
Highlights the Quality of Service offered to customers.
Easy interoperability with different manufacturers of radio elements.
Compact core with easy scalability.
Wi-Max Online
WIMAX Online is a telecommunications operator licensed by the Spanish Telecommunications Market Commission. It has its own 4G radio network, through which it provides broadband Internet services at a regional level in Eastern Spain using LTE technology, reaching rural areas that have very limited or no Internet coverage.