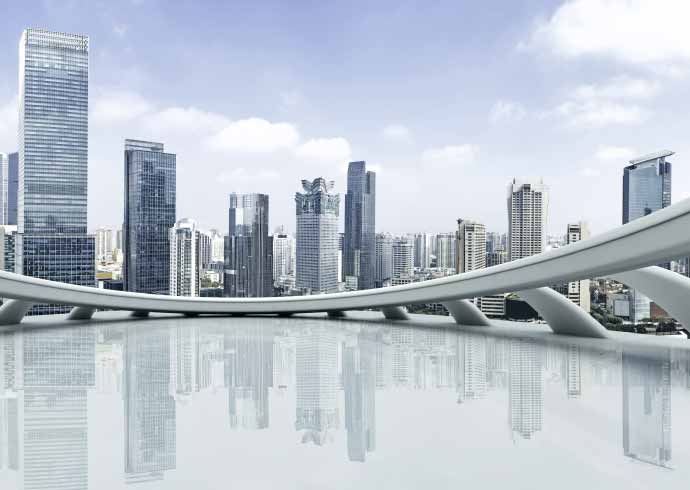 Operators have concentrated their efforts on their B2C business to face the ever-increasing pressure to achieve growth and better margins. Yet, the B2B segment, which can account for up to one-third of total revenues and boasts higher margins than B2C, represents a relatively untapped opportunity.
In today's business segment, service agility and tailored solution are essential for improving market reach and profitability since B2B is characterized by much greater product diversity and complexity
JSC Ingenium's B2B Platform enables operators to offer enterprise services via a direct B2B business model.
The Platform enables your B2B customer's personalized experience with different rating & pricing options, product options, invoicing, resource management, and capabilities ranging from Fix and mobile data to VoLTE connectivity.
Enables complex B2B personalization, business models, and services.
Multi-access solution (Fixed, Mobile and LoRaWAN network) support hybrid and convergent service.
Drives digital services with eSIM Platform, real-time enterprise Selfcare, and service exposure.
Enterprise Digital Selfcare
Empower your Enterprise customers with online ordering, service/account management, and reporting. Basically, allow them to manage their services and reduce your customer service workload and costs while increasing your Enterprise customer satisfaction.
From simple Data, Voice, and SMS packages for each individual to shared Packages that would allow an entire enterprise consumption from a pool of allowances; easily create various customized products, offers, and business rules designed explicitly for your Enterprise customer to speed up time-to-revenue, as well as a standardized product catalog.
Billing and Collection System
Create complex billing account structure and business rule that would help you quickly charge and discount any service based on multiple factors at any given time, using JSC Ingenium's Billing and collection system.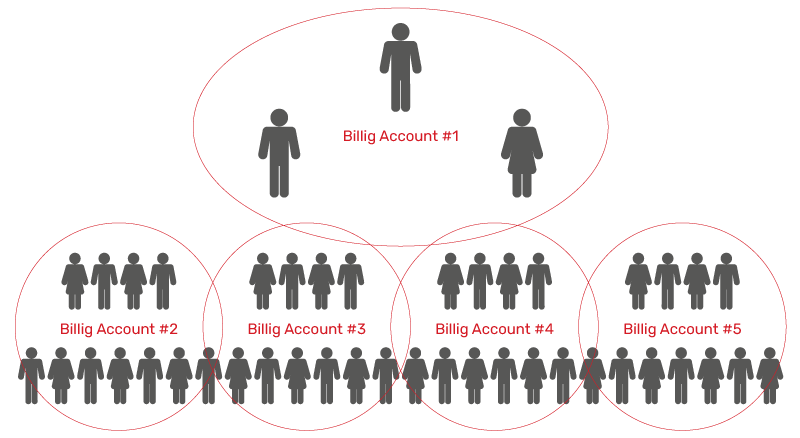 The B2B Platform is a powerful solution that enables CSPs to launch various and flexible voice and messaging services.
Support for VoLTE as well as legacy circuit switch services.
Enables Mobile VPN and Group services offering.
You can Integrate the mobile voice and messaging services with Enterprises' PBX solution to create a sense of convergence.
It is possible to integrate the Platform to any OTT messaging app to allow SMS2App and App2SMS flow.
eSIM will further enhance the value of self-serve and enable Enterprise customers to manage connectivity in the same way they handle all other digital services they subscribe to and can be part of the "bring your own device" (BYOD) strategy.
Each domain (Core Business and the new one) has full responsibility and control over the resources and operations performed inside the environment without affecting each other.
Reduced cost-to-serve and operate for efficient service, as well as Time To Market and TCO minimization.
Our Kalma platform offers a flexible voicemail platform that can be tailored around your business customer's need. It's imperative to your business customers that their organization is approachable for as much as possible.
Exploit CUPS Architecture
Control and User Plane Separation architecture deliver the ability to scale the user plane and control plane independent of one another, promoting a more cost-effective approach to core mobile architecture. With JSC Ingenium's CUPS EPC and 5G Core network, you can now specialize the user plane for different applications and deploy the infrastructure further closer to the enterprise customer to maximize the quality of experience and security.
The Platform provides integration between operators and enterprise networks. You can easily route the traffic to the enterprise network with maximum isolation.
With
JSC Ingenium
shift beyond B2C – centric business models
Full spectrum of deployment options
The flexible and Cloud-native nature of JSC Ingenium's solution enables CSPs to deploy the Platform in different fashions:
If you are looking for full hardware performance, a high-security level, and lower storage cost, the JSC Ingenium Solution can perfectly run-on dedicated servers.
Private Cloud
Containerized cloud-native solution can offer you more flexibility and scalability, together with a higher level of control and privacy on your Private cloud.
Public Cloud
The solution can entirely run-on public cloud to further lower your cost, increase reliability and scalability while eliminating the need for maintenance.
The solution can be set up in a distributed form, where part of the Platform can be deployed on-premises while the rest of the solution is in the public cloud.
JSC Ingenium's flexible and feature-rich solution is designed with various simple yet holistic economic models to support any business models:
OPEX model.
CAPEX model
Hybrid models
Pay per Use model.