The JSC Ingenium M2M/IoT Platform is a complete solution – Core + BSS – developed entirely
in-house
by JSC Ingenium.
It is designed for Mobile Operators in order to deal quickly and cost effectively with different M2M communication needs of companies, integrators and device manufacturers, providing a high level of customization according to the specific needs of each vertical.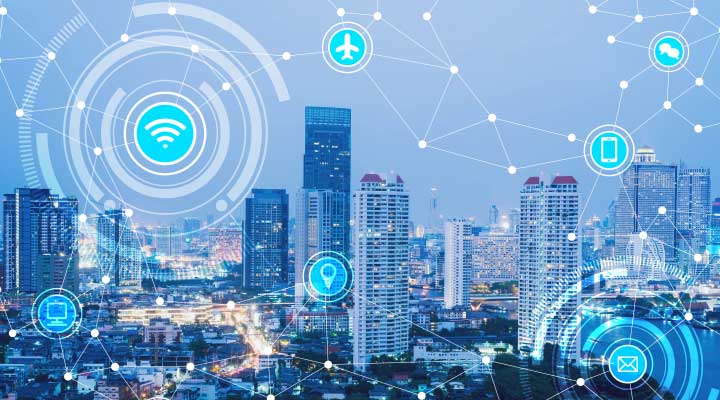 Building the M2M ecosystem
Comprehensive and flexible M2M Platform for Mobile Operators
Turn-key M2M/IoT solution
M2M services portfolio with added value for different verticals
Robust, scalable and cost effective
Integration with any vertical
Safe and non-intrusive to the Operator's Network
M2M/IoT Platform for Mobile Operators
It enables Mobile Operators to meet the increasing demand from integrators and device manufacturers, in terms of both connectivity and increasingly specialized and complex M2M services:
Very flexible: to meet the demand for new initiatives and new business models, while reacting quickly to changes in the industry/competition.
Operationally cost efficient: enabling them to optimize the operation of the service and provide a competitive solution for the market.
Completely secure: isolating the Operator's Network and protecting it against new deployments.
M2M Platform
Technical Data Sheet
Enter your details and we will e-mail it to you straight away:
Centralized integration of all integrators/manufacturers.
Operational independence in integrations and maintenance of different integrators/manufacturers.
Rapid deployment of new verticals: less than one month.
Creation of client profiles enabling services to be monetized.
Vertical interface:

Secure voice, data and SMS VPN.
Delegated IP address assignment (public and private).
Continuous information about relevant events in the network: event detail records / triggers (WS SOAP, HTTP Rest).
Portfolio of M2M value-added services specialized by sector.

Assignment of IP addresses to devices (Supervised and VPN):

Internal dynamic (pool-based).
Internal fixed (self-configurable).
Delegated to client (Radius).

Secured access:

IMEI check.
Expected location check.
Tailored service profile.
Network registry history.

End-to-End Secured Traffic:

Redundant VPNs.
Denial of service protection.
Fraud protection.
No hyperactivity.

Business control:

Real Time traffic/cost metering.
Service Monetizing, Rating and Billing.
Revenue Assurance.
Real time traffic control:

Multi-service intelligent network.
Real time traffic metering.

Supervised and self-configured traffic routing:

The network operator decides which traffic
routing options are available for clients.
Clients self-configure traffic routing.
The operator is notified of any changes.

Flexible operations model:

Full management of services.

Full responsibility for operation of service based on Service Level Agreements.
Reporting via a complete set of KPIs to customer. Periodic review at the operation steering committee.

Internal operations management.

Business model:

per connected device.
purchase of the Platform.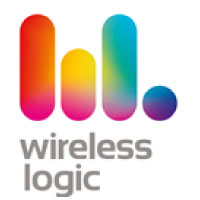 In 2021 the British operator Wireless Logic, a pioneer in IoT communications, deploys its own M2M/IoT platform in order to manage its base of more than 6 million of M2M connections and the IMSI agreements reached with leading international roaming operators to offer its customers the best value-for-money M2M/IoT service on the market in all countries where it currently operates -United Kingdom, France, Germany, Spain, Denmark, Holland, Austria, the USA and China – as well as new markets in the future.
JSC Ingenium has in place a full range of tools for monitoring, operating and real-time control of service, designed to ease day-to-day Operator's work.
PHAROS
Core monitoring and analysis in real time. The new monitoring system displays all the elements in each client's service, and identifies any type of incident in real time.
BRAIN
The smart advanced support system, has been designed to speed up and simplify brands' support tasks to the maximum when identifying the root cause of incidents.
MINOS
The new smart help system for operators. It guides customer care agents when opening a task or notifying an incident in a fast, structured and integral way.
Not intrusive in the deployment by the Integrator.

Virtual Local Network.
IP assignment: Public / Private.

Secure access.

Secure voice, data and SMS VPN.
Fraud control.
Protection against denial of service attacks.
Access control in real time.
Traffic control in real time.

Open system.

Interfaces: WS SOAP, HTTP REST, CDRs, EDRs, Triggers, Radius, Diameter, etc…
Voice, SMS/USSD, data, data calls
Access technologies: 2G/3G/4G/WIFI (EAP-SIM).

System operation visibility.

Consumption in real time.
Consumption limits.
Hyperactivity 0.

Self-care platform.

Control of voice, SMS and data routing.
Provision of SIMs.
QoS.
Services.

Full service.

Provision.
Pricing.
Invoicing.
Reporting
Mobile service.
B2B Interconnection.
Open interfaces.
Global scalability (cross-country platform).

Services.

Portfolio of M2M value-added services specializing in verticals.
Potential for developing new telco and business services.
Other:

Recovery from disasters.
Geographical redundancy.
Traffic steering.
"Network Wake up".

In 2012 Alai Secure began operations, becoming the first M2M Operator in Spain to provide exclusively M2M/IoT services.
It uses JSC Ingenium's technology to operate as a Full MVNO over the Yoigo's network in Spain.
Its commitment to SECURITY in communications makes it a benchmark for companies offering M2M services which need to safeguards their communications against malicious attacks, denial of service attacks, fraudulent use, etc…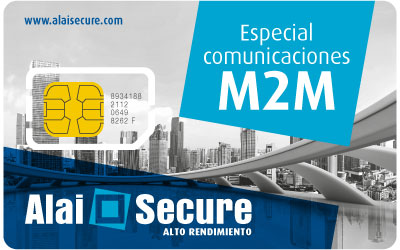 Experience in the management and operation of M2M services in the following areas:
Trespass alerts.
Smoke, fire, gas, fall detection alarms,..
Remote control of alarm.
Remote control of installed cameras.
e-call.
Fleet control/tracking.
Remote control:

Journeys by each vehicle.
Exact location at all times.
Average journey times.
Driving types.
Emergency call.
Remote control of incidents.
Remote control of elevator status: Open/close doors, go up/down floor, parameter settings, …
Remote control of the elevator by the technician called out.
Geolocation of distribution teams, technical personnel, etc.
Remote control of:

Stock on rails.
Sales.
Coins for change.
Operational incidents.
Remote reading and monitoring of water, electricity, gas meters etc.
Detection of incidents and remote reboot of devices. JSC Ingenium incorporates LoRaWAN technology to its machine-to-machine communications offer with the aim of being able to serve any service scenario – industry, smart cities, facility management, agriculture, mining, energy sector, public administrations, schools…- with and without mobile coverage.
LoRaWAN becomes the perfect complement to JSC Ingenium's M2M/IoT -GSM/GPRS- mobile communications offer, enabling a safe and cost-efficient response in those scenarios where mobile networks and Wi-Fi cannot reach.
JSC Ingenium's M2M/IoT platform allows to operate, monitor and control all LoRaWAN communications of different customers and verticals, integrated and independently, and with the same level of service and security.
Network Server functions:
Routing.
Provision.
Invoicing.
Support and monitoring.
NS Interface to LoRa Gateways.
API WS Interfaces to third parties – external monitoring systems and analytics…-.
LoRaWAN is a low-consumption, low-frequency wireless technology specifically designed for communicating smart objects and transmitting reduced information, at specific times of the day, at very long distance. Allows interconnection between objects without the need for large complex deployments, which greatly lowers the service, and most importantly, without relying on a mobile operator's network.
LoRaWAN allows companies, corporations, industry in general, address any service scenario by leveraging public networks – deployed and administered by Telecommunications Operators -, or have your own private network, which allows for a higher level of flexibility and independence and, above all, a much higher level of security.
It allows meeting the specific needs of different verticals, customizing:
Security.
Logistics.
Smart cities.
Agriculture.
Social Health.
Health.
Energy.
Extensive livestock.
Monitoring.
Transports.
Waste management.
Mining.
Schools.
Smart parkings management.
Monitoring of dumpsters, glass, cardboard…
Control and monitoring of bicycles, skateboards and motorcycles services.
Infrastructures control and monitoring.
Lighting.
Smart Buildings.
Fire control and prevention.
Precision agriculture (irrigated fields, vineyards…) specially designed to cover large areas of land where there is no coverage.
Monitoring water and air quality: levels, quality, ambient temperature, relative humidity, atmospheric pressure, ambient light, TVOC (total volatile organic compounds), CO2, …
Geolocation of assets, animals or people without the need for GPS.
Smart meters (water / gas / electricity).