Mobile Network Operators are facing many operational challenges
They need to invest significantly in the legacy systems to be able to respond to competition and slow growth, as most MNOs find their existing infrastructure falls short of meeting the new challenges.
However, to win in the expanding market, Mobile Network Operators will also need to widen the use cases, customer types, and pricing models. MNOs need to shift beyond B2C and prioritize the B2B and B2B2X opportunities efficiently to overcome these challenges and drive a sustainable business.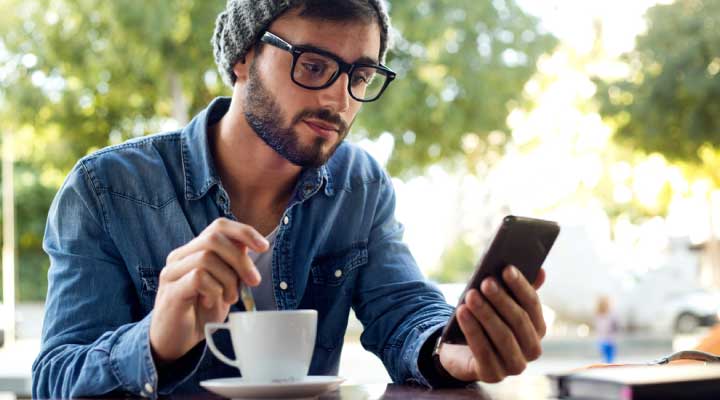 JSC Ingenium's value propositions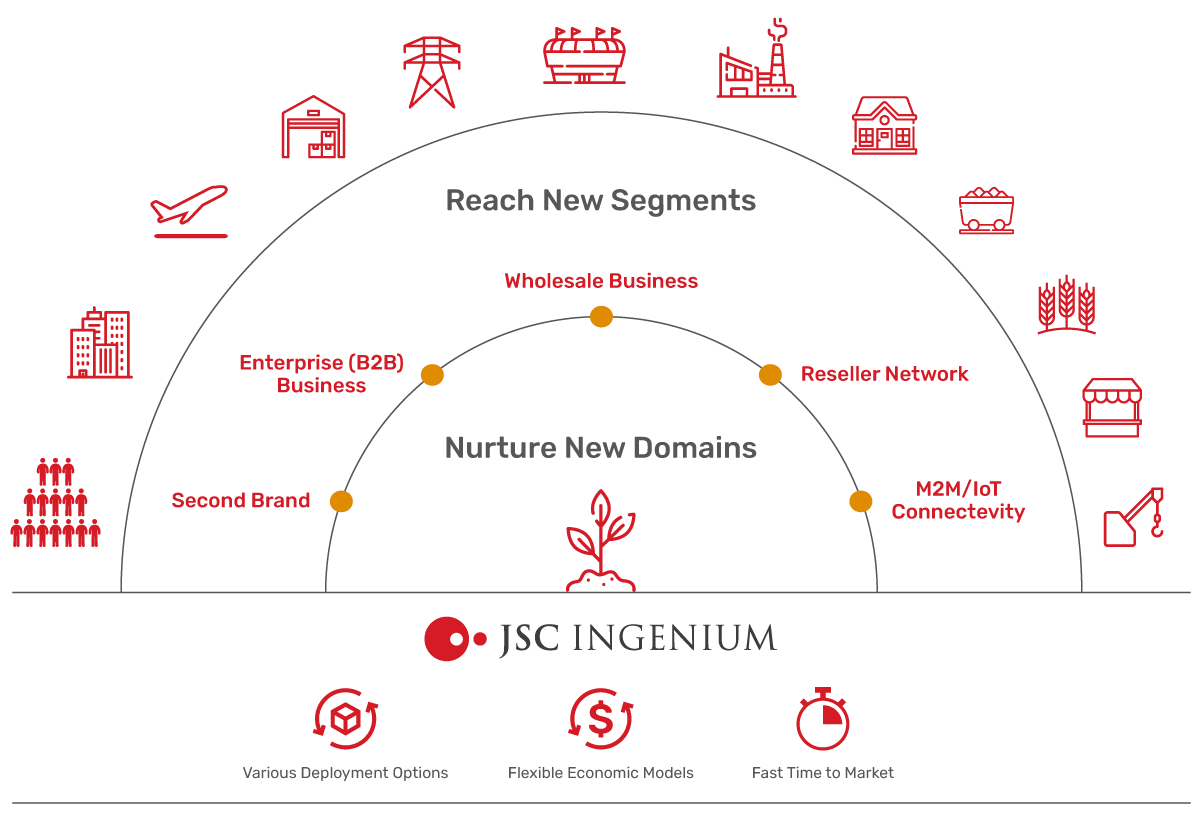 By investing in JSC Ingenium's future-proof technology, scalable and modular set of offers, MNOs can accelerate the time to market by developing new commercial capabilities to win in new B2B and B2B2X environments and add multiple growth domains to the core business.
JSC Ingenium also offers low-risk, cost-effective solutions to revamp Mobile Network Operator's existing infrastructure. Modernization of the legacy infrastructure with JSC Ingenium's Virtualized and cloud-native solutions improves the quality of service and enables higher security while significantly improves the total cost of ownership and operating margin of the MNO.
Explore our offering for Mobile Network Operators
Are you interested in optimizing your Core infrastructure and your operation cost?
JSC Ingenium offers complete, pre-integrated solutions, TaaS and MVNE Platform, that comprehensively manage end-to-end processes via BSS and Core Applications.
A solution that can enhance your current business by fully supporting your expanding requirements into new business domains. That will easily integrate with your existing system and fully support the range of fixed and wireless services to enable your business.
Full spectrum of deployment options
The flexible and Cloud-native nature of JSC Ingenium's solution enables CSPs to deploy the Platform in different fashions:
Private Cloud
Containerized cloud-native solution can offer you more flexibility and scalability, together with a higher level of control and privacy on your Private cloud.
Public Cloud
The solution can entirely run-on public cloud to further lower your cost, increase reliability and scalability while eliminating the need for maintenance.
If you are looking for full hardware performance, a high-security level, and lower storage cost, the JSC Ingenium Solution can perfectly run-on dedicated servers.
The solution can be set up in a distributed form, where part of the Platform can be deployed on-premises while the rest of the solution is in the public cloud.
M2M Platform for Mobile Operators:
– Very flexible
– Operational cost efficient
– Completely secure
JSC Ingenium's flexible and feature-rich solution is designed with various simple yet holistic economic models to support any business models:
OPEX model.
CAPEX model
Hybrid models
Pay per Use model.