República Móvil keeps trusting JSC Ingenium's technology for the launch of its new FTTH service

The low-cost operator, part of Grupo Orange España, is launching its new convergent offering for Mobile Phones and Fibre.
República Móvil launched onto the market its new FTTH Fibre service in July. This move responds to the mobile operator's strategy to strengthen its presence within the low-cost market through a convergent Mobile and Fibre offering at a low price and with the quality of Orange España's network.
In 2016, República Móvil put its trust in JSC Ingenium's technology, and rolled out its BSS business system together with its OCS charging system, which allows the MNO to offer real-time tariffs for all of the services they offer their subscribers, both for 3G and 4G.
JSC
's
BSS convergent system
allows
República Móvil
to add new Telco services, such as Fibre and TV, to its commercial offering of services, in a fast and secure way that is integrated with all business systems.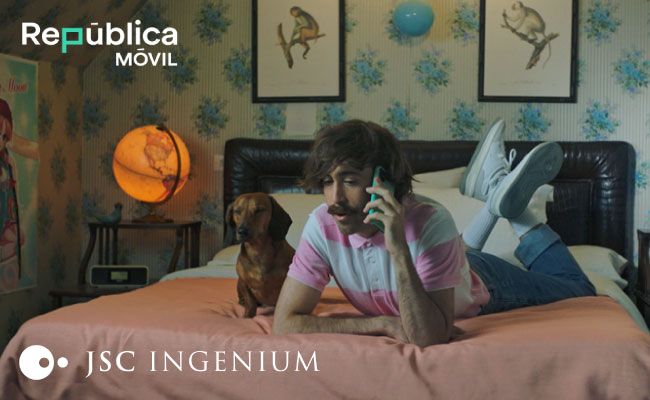 The high flexibility of its OCS system allows the operator's Marketing-Sales teams to define and create new pricing plans and commercial campaigns of packaged convergent services quickly – in a matter of minutes – and totally autonomously. This capacity makes it possible for the operator to make decisions and be able to react quickly to moves by competitors without the need to hire technical staff.
It is a comprehensive network integrated with the Orange España Network, which includes among other functions: provisioning of subscribers and services, subscribers' life cycle, invoicing cycle (provision of new tariffs, tariff changes, and incident management), real-time control of pre-payment and post-payment products, invoicing, and so on.
Its invoicing system makes it possible to include combined discounts (Mobile Phone and Fibre), and to apply the discount to the main lines of the highest traffic contract, so that subscribers benefit from promotional campaigns as much as possible.
In its launch offer, República Móvil provides the possibility of contracting the new Fibre service separately, with two speeds of symmetrical 100Mb and 500 Mb, and packaged Mobile and Fibre with 6 different pricing plans that range from €25 to €49 per month.
República Móvil started to offer low-cost mobile phone services, as an MVNO, on the Orange network in Spain in 2013. It offered simple voice and data services, at the best prices and without contractual commitments. Through the Pioneros payment plan, it created a new, rule-breaking category: paying all Republica Móvil clients up to €0.60 per month for each friend and each friend's friend, unlimited, as long as they remain with RM. In 2018, Orange bought República Móvil with the aim of strengthening its low-cost offering.