MVNOs in the 5G era: "Tackling 5G implementations"

JSC Ingenium addresses the challenges and opportunities that 5G represents for MVNOs at the "Tackling 5G implementations" conference organized by MVNO Nation
JSC Ingenium attends as a sponsor and guest speaker in the new virtual forum MVNO Nation "Tackling 5G implementations" to be held on November 24 at 13:30 GMT.
Ali Boushehri, Director of Product Management, Strategy & Transformation at JSC Ingenium, will present the keynote "How MVNOs should approach 5G in 2022/23", in which he will try to shed light on the main challenges that 5G represents for MVNOs, the need to make a smooth transition to a cloud-native solution and what should be the focus in the next 2 years to expand its service offerings, take advantage of new opportunities and be able to compete in 5G with guarantees.
Ali will try to clarify all the doubts that arise around the implementation of 5G by MVNOs, the cloudification of legacy networks and how Network Slicing technology is presented for the future as the basic architecture to serve new customers and new verticals and be able to meet the requirements of each of these, significantly reducing Time to Market and reducing TCO (Total cost of ownership) costs.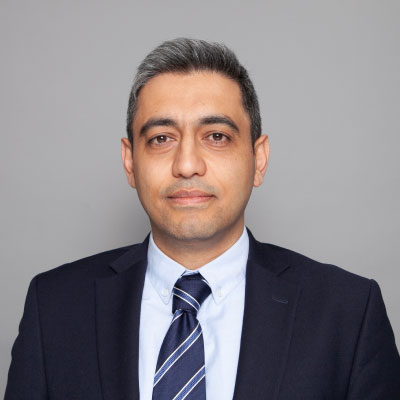 MVNO Nation was born in 2021 with the aim of creating the most important reference community for MVNOs internationally. A meeting point where MVNOs, Mobile Operators and technology providers can share new trends and business opportunities, experiences and case studies.
JSC Ingenium is a Telecommunications Engineering company founded in 1996, specialized in both network core technologies and business systems and tools for the correct supervision and operation of Mobile Operators (MNOs & MVNOs), as well as convergent fiber-mobile technologies. The JSC Ingenium portfolio encompasses a full range of 3G and 4G Core Network Infrastructure solutions, Service Enablers, and of course, 5G.
JSC Ingenium makes a very strong effort in R&D, to which it allocates more than 45% of its technical resources. Currently, JSC Ingenium is firmly committed to 5G technologies, its
philosophy, completely disruptive, and its ability to create a new concept of mobile networks.
JSC Ingenium currently has operational deployments in 15 countries around the world, from the Middle East to Latin America, including the main European countries, among which are Spain, Italy, United Kingdom or Poland among others, and from which its services are offered to more than 75 operators worldwide.