JSC Ingenium will launch its new service offering at the upcoming MVNO World Congress 2020

JSC Ingenium will be participating as an exhibitor, for the tenth consecutive year, at the MVNO World Congress this year. The world's largest event for Virtual Mobile Operators will take place from 15 th to 17 th September. Unlike in other years, this 2020 edition will be completely virtual, in order to ensure the safety of all participants. For these three days, industry opinion leaders, analysts and global leaders in the MVNO sector will address some of the most important current Telco issues: Wholesale & 5G, IoT and e-SIM.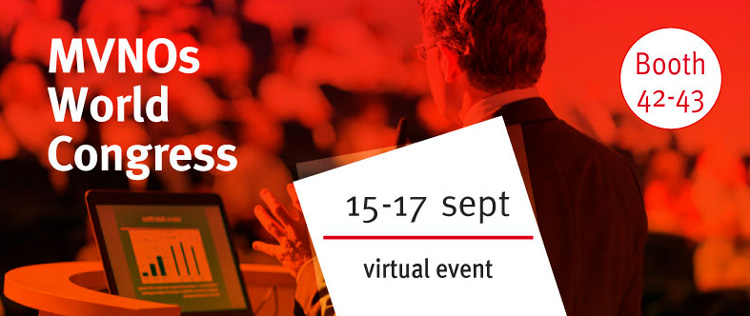 JSC Ingenium has recently been preparing to launch its new infrastructure and network services offering for Mobile Operators. Its most noteworthy innovations include:
5G Network Slicing.
New suite of state-of-the-art tools for monitoring, analysis and self-diagnosis.
VoLTE.
Comprehensive M2M/IoT technology for Mobile Operators, ready to handle any vertical.
eSIM plataform -integrated with all business systems-.
We would like to invite you to visit our virtual booth to learn first hand about these new developments and to hear some of the latest success stories from the last year.
If you are interested in arranging a meeting, please do not hesitate to send us your contact details.
* Please remember that the conference is free to attend for Mobile Operators – MNOs and MVNOs.