Creating the perfect niche: benefits for MVNOs of working with multiple hosts
Since their emergence in the mid-2000s, Mobile Virtual Network Operators (MVNOs) have evolved significantly. At first, they were fringe players serving small niches. Today, they are sizeable market players, competing with Mobile Network Operators (MNOs) in various segments. Telecom technologies and market offerings have made leaps and bounds forwards. Initially, they provided largely voice-only offerings to a minority of populations, even in developed countries. Now, next-generation mobile technologies, including 5G and VoLTE, are available to more and more customers across the globe. In this evolving landscape, there are substantial new opportunities for MVNOs to provide innovative telecom solutions. An emerging strategy for MVNOs today is to provide customers with increased coverage and the latest technologies through leveraging strategic relationships with multiple hosts. This approach combines the best elements of different network infrastructures. In this article, we briefly examine this evolution and how MVNOs can leverage the benefits of working with multiple hosts.
The evolution of MVNOs as a process of niche development
During the early 2000s, mobile technology was in its infancy. Only 20% of people had joined the mobile revolution, and voice was the primary service. In the space of fewer than ten years, the situation changed dramatically. Voice penetration grew significantly, with most people in developed countries (and an increasing number in developing economies) owning mobile devices. With the rise of 3G and mobile data applications, people were communicating in new ways, facilitated by faster internet and multimedia sharing. It is here, in the late 2000s, that MVNOs made their appearance. They attempted to differentiate themselves from hosts through low-cost foreign calls, data, and other offerings to niche market segments.
Today, MNVOs have 10-40% market share in developed countries. They compete through various strategies, such as striving for excellence in marketing, customer service, and services offered. Tactics include exploiting a niche more successfully than other players, offering a unique value proposition, developing win-win relationships with hosts, and identifying a strategic, underserved set of niche markets. Typically, such niches are not commercially viable for hosts to focus marketing or service provision investments on.
The benefits of working with multiple hosts from the perspective of niche development
From the perspective of niche development, it is clear why a growing number of MVNOs are choosing to work with multiple network hosts. At first, MVNOs offered simple, targeted resale of host solutions. Later, they evolved to provide more advanced solutions that leverage their own infrastructure as well as that of their partnering host(s). They also use Mobile Virtual Network Enablers (MVNEs) to assist with operations like billing and administration. By drawing on a broader range of capabilities, MVNOs can package solutions according to the needs of specific, niche user groups:
Firstly, by working with multiple hosts, MVNOs are able to provide wider coverage. While each MNO owns and operates infrastructure in specific regions, these will not necessarily match the coverage requirements of their customers. This is especially important in large, difficult-to-cover geographies, for customers whose operations are distributed across large regions, and for those operating in remote areas. Working with multiple hosts allows MVNOs to cover most (or all) of a country and provide access according to the movements of specific user groups.
Secondly, working with multiple hosts means access to a broader range of innovative technologies. Different hosts will have access to a variety of technologies but won't necessarily offer the exact combinations of these that different niches require. Alternatively, hosts sometimes don't provide all customers access to the latest technologies even when operational. Through identifying niches, MVNOs working with multiple hosts can provide the right customers access to the right technologies at the right prices.
Benefits in action

– Alestra enables hotel and security services connectivity through its multi-host solution in Mexico
Mexico's geography is vast, complex, and difficult for mobile network operators. Its area of 1943 million km2 is the third largest in South America and the 13th largest in the world. No single host can achieve full coverage. To tackle this challenge, MVNE Alestra developed a multi-host solution with three of the four hosts operating in Mexico: Telcel, AT&T, and Altán. Using this solution, it can:
Decide which customers receive which network coverage.
Define what services are provided on which networks.
Change which host its customers access based on price, quality, etc.
Multi-host
Axtel becomes the first multi-host mobile operator in the Mexico region
Alestra can also provide these abilities to the MVNO customers it enables. They can then leverage these capabilities with discretion to carve out their own niches.
In terms of network benefits, the solution has been a major success, achieving coverage of 90% of Mexico. This was a significant increase compared to any single host. It also provides access to a greater range of the latest technologies across all subregions. It is worth highlighting two customer use cases that this multi-host solution has enabled:
An eco-archeological theme park, with aquatic attractions, located in privileged but remote areas of Cancun and Riviera Maya -in the jungle between subway rivers, cenotes and in front of the imposing Caribbean Sea-, had difficulty connecting all its hotels with a single host. Now, through Alestra, it can provide quality, cost-effective, and high-speed connectivity to all its locations.
Alestra's innovative solution has also empowered the company in charge of public safety and defense communications solutions in Mexico to specify the precise quality of service each subscriber receives. It, therefore, now enables security personnel to not only communicate with voice, but also to securely transmit audio and video in real time, regardless of location. This was completely unprecedented.
Realising the benefits of multi-host solutions with JSC Ingenium
JSC Ingenium worked with Alestra to design and deploy its multi-host solution. It has also implemented similar solutions in France and the UK. While the opportunities of multi-host solutions are endless, it is important that the network be correctly configured. The system must be able to identify individual subscribers from potentially millions of users. It also has to determine if requests are valid and route communications appropriately, based on the best costs, quality, and security. Lastly, it has to remember access points to direct subsequent services to the correct location. Given the growing size of networks and the range of different technologies at play among multiple hosts, this is increasingly complex. But this is where JSC Ingenium's expertise comes in.
Founded in 1996, JSC Ingenium has built its reputation through its vast portfolio of telecom network solutions for 3G and 4G Core Network Infrastructure, Service Enablers, and innovative 5G Network offerings. Leveraging this experience to support the evolution of next-generation networks, JSC Ingenium has the skills, knowledge, and resources to enable innovative multi-host solutions, acting as a partner and enabler to MNOs and MVNOs alike.
To learn more about JSC's offering for virtual operators visit the MVNOS and Technology pages.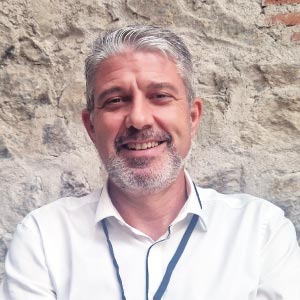 Santiago Gómez
Global MVNO Sales director
With more than 20 years of experience in telecommunications sector, and an active participation in key and challenging projects, Santiago leads the MVNO sales team towards the expansion of the customer portfolio, while strengthening the relationship with current clients in MVNOs market.
Do you want to contact the author of this post?