YouMobile successfully deploys its own multi-brand platform to address new business opportunities in the ethnic market

YouMobile has trusted JSC Ingenium's technology and experience to deploy its new multi-brand and multi-tenant platform, offering white label service to new low-cost super niche projects.
The Asian MNO, headquartered in Spain, is deploying its new platform of mobile services and launching its wholesale supply with the aim of covering the demand from new initiatives, through differentiated business models and offering value to very specific population sectors, with tailored offers and strongly individual attention. The new platform adds fiber services to provide YouMobile with convergent services.
The platform solution deployed by JSC Ingenium allows YouMobile to provide brands with the highest level of autonomy and independence in terms of service management and operation, a quick time to market, which is key to competing successfully in a market as dynamic as Spain, and individual service for each case. Its multi-operator capacity will make it possible to be open to new coverages, both in mobile and land-line communications, without the need for user or service migration.
By the beginning of November, YouMobile had launched its first brand to the market, YouMobile Asia, targeted at the Indian-Pakistani population living in Spain. It has its own convergent service offering – mobile and FTTH- both for contract and prepaid, making the most of the powerful network of phone recharges that YouMobile has across the nation. At present YouMobile is engaged in launching a new service for the end of this year, focused on complementing YouMobile's current offering for the Asian market in Spain.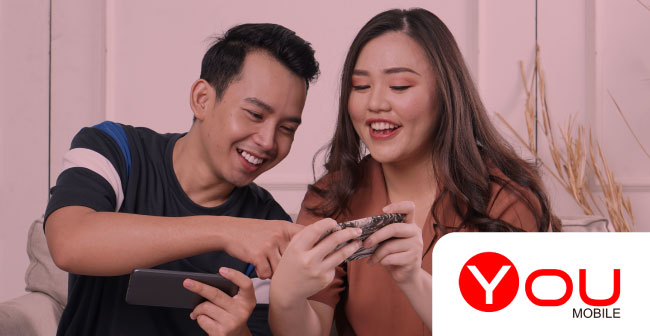 The company is focused on a growth strategy that involves, on the one hand, expanding its service portfolio in order to offer customers the most competitive services at the best prices, and on the other hand, making use of its experience and knowledge in the ethnic market, presenting a technical and business solution, as a platform, to companies that wish to launch their own customized mobile phone services for very specific ethnic population niches.
As part of the framework cooperation agreement, YouMobile has also entrusted JSC Ingenium with managing the services of the new platforms, receiving integral support and operations services, which will let it focus on end customer service with the highest quality standards.
At the beginning of 2020, YouMobile selected JSC Ingenium as a technological provider to renew its business and price system, with the aim of guaranteeing mobile service to its customer base, and extending its company's offering by adding fiber service access to homes. In February, the migration of all prepaid and contract subscribers to its new convergent business system was carried out successfully, with no impact on the service. At present it has more than 200 products and price plans on offer.
YouMobile
, which was founded in 2009, is a service provider MVNO offering service to the Chinese population living in Spain. It is registered with the Spanish National Committee of Markets and Competence (CNMC) and has coverage at a national level thanks to the Orange network, and at an international level through its roaming agreements. Today it has a portfolio of international destinations to other countries with the same quality level and the same low cost rates.
YouMobile is composed of a number of investors with wide experience in terms of successful product and service development, both in the telecommunications industry and in other entrepreneurial projects in the service sector. It intends to become the most competitive MVNO on the market, meeting all its customers' needs and offering an excellent quality of service. The company's headquarters are located in Madrid, Spain, from which it manages and assists its customers, ensuring quality services at a low price.