JSC Ingenium unveils the keys to cloudification for mobile operators at MVNO Nation Live '23

The future of MVNOs depends on the decisions they make today regarding their cloud transition and containerisation strategy.
JSC Ingenium a global provider of Core Network 4G/5G and BSS technology for mobile operators, will be a sponsor and exhibitor at the next edition of MVNO Nation Live, which will be held from 23-25 October at the Las Arenas Spa Resort in Valencia, Spain, and will bring together Mobile Virtual Network Operators (MVNOs) from around the world.
JSC Ingenium will showcase its newest offerings for Mobile Virtual Network Operators at stand number 16, positioned between the central and outdoor networking areas. The presented offerings include a cloud-native unified core solution designed to CNF standards, compatible with both legacy networks (2G/3G) and 5G SA, and all the advancements that come with it.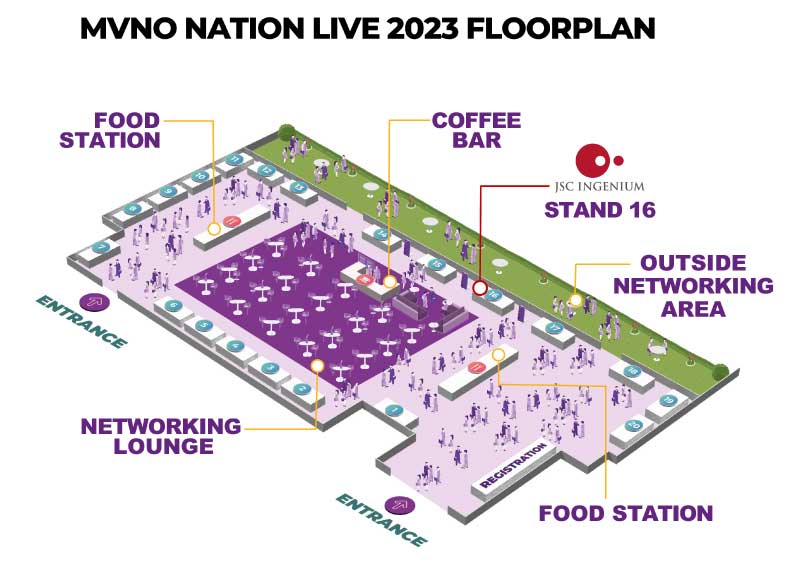 On 24th October, as part of the Partnering Sessions at the event, Alfonso Reillo, Sales Director for MVNOs, and Daniel Sendín Dahlke, Pre-Sales Director at JSC Ingenium, will be leading a round table discussion titled "Cloudification for MVNOs: keys to decision-making and adopting the right strategy". This will be an opportunity for operators to discuss the practical aspects of transitioning to the cloud and making future-focused decisions. The discussion will begin at 12:00.
JSC Ingenium is a global 4G/5G Core & BSS vendor for CSPs. Founded in 1996, the company is building the future of telco by delivering entire operation and management solutions to all kinds of Communications Service Providers (MNOs & MVNOs). Its offering includes a wide range of 3G, 4G and 5G Core Network technologies and Service Enablers, combined with business support systems (BSS) and tools for the supervision and operation of Mobile Operators.
JSC Ingenium makes a very strong effort in R&D, to which it allocates more than 45% of its technical resources. Currently, JSC Ingenium is firmly committed to 5G technologies, its philosophy -completely disruptive- and its ability to create a new concept of mobile networks.
Today JSC Ingenium has operational deployments in 15 countries worldwide, from Asia to Latin America, including major European countries, such as Spain, Italy, France and the UK, serving +100 operators worldwide.